Business and jobs4 Feb 2022
Online jobs board advertises 2,000 supply chain vacancies in its first year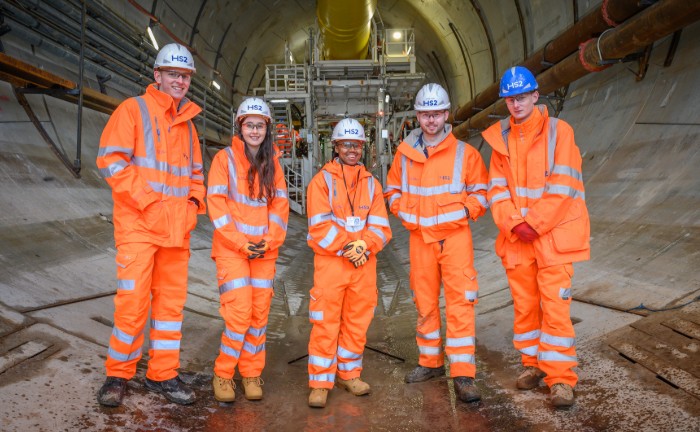 HS2's online jobs board, which advertises all the latest vacancies from HS2's Phase One construction partners, has reached a landmark milestone having promoted over 2,000 job opportunities in its first year.
The digital platform, which launched on 28 January 2021 and is hosted on the HS2 website hs2.org.uk/supply-chain-jobs, offers those looking for work or a change of career the opportunity to search the very latest vacancies with HS2's construction partners and station contractors delivering the London – Birmingham section of the railway.
The jobs board allows candidates to search for vacancies by region or by specialism, so they can quickly identify opportunities that match their criteria. In total, 2004 vacancies were advertised in the 12 months since the site launched, with over 700 opportunities in the West Midlands, over 700 in Greater London and almost 600 in the central region covering Northamptonshire, Buckinghamshire and Oxfordshire. A small number of vacancies were also advertised in the North West and South West.
Rebecca Young, HS2's Skills and Employment Strategy Manager said:
"The online jobs board, combined with support from our job brokerage partners, is playing a crucial role in ensuring we have the workforce in place we need to deliver HS2.
"With 20,000 jobs already supported and around 14,000 more roles expected, it will continue to play a vital role in the months and years ahead as we extend Britain's new railway to the North."
The jobs board launched alongside HS2's brokerage partnership model, which brings together local authorities, enterprise partnerships, charities and employment support services along the 140-mile route of the first phase of the new zero-carbon railway. HS2's job brokerage partners support and refer local people, including those from disadvantaged and underrepresented groups, into jobs on HS2.
Click here for more information.