Business and jobs4 Dec 2021
Camden resident joins HS2 apprentice programme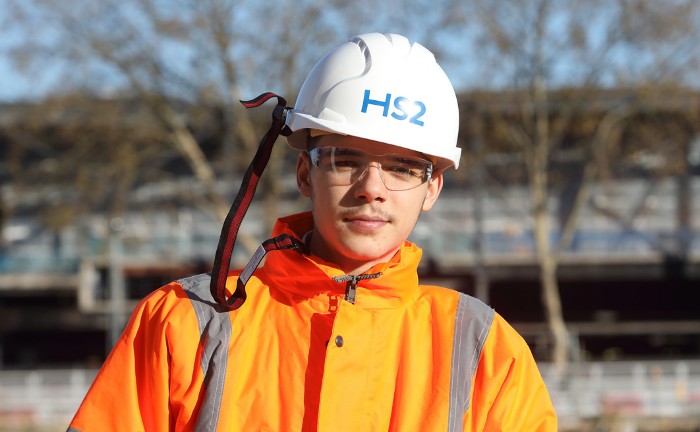 Kicking off his career in construction, Camden local Ogri, a project management apprentice, was inspired to apply after attending a careers workshop three years ago while he was at secondary school. The workshop was run by Mace (part of the Mace Dragados team building HS2) and highlighted the variety of careers and exciting opportunities available in construction.
Speaking of his experience on the apprenticeship, Ogri said: "Having lived in Camden all my life, it's so rewarding to be involved in such a high-profile project right on my doorstep. Before joining the project, I didn't really know what I wanted to do, but I've gained an understanding of how versatile the construction industry is, and there is definitely something for everyone on a project of this size."
As a project management apprentice, Ogri has already gained experience on everything from volunteering and education programmes to developing advertising and analysing data while continuing to study at college. He said, "The apprenticeship scheme offers the opportunity to gain exposure to the business and work on many different tasks across all areas. Having so many opportunities at such an early stage in my career is one of the best parts of my job and helps me to learn and develop a range of different skills which will help me progress in my career.
"I was really nervous when joining as I had limited previous experience, but I have received so much support from the team which has helped me learn and progress in a way that works best for me."
"When I finish my apprenticeship, I will have completed my APM Project Management Diploma and have a breadth of experience working in this industry."
During the lifecycle of the project, HS2 and its supply chain will create at least 2,000 apprenticeship opportunities across a wide range of disciplines and specialisms.