Construction4 Nov 2021
Camden construction skills centre gets go-ahead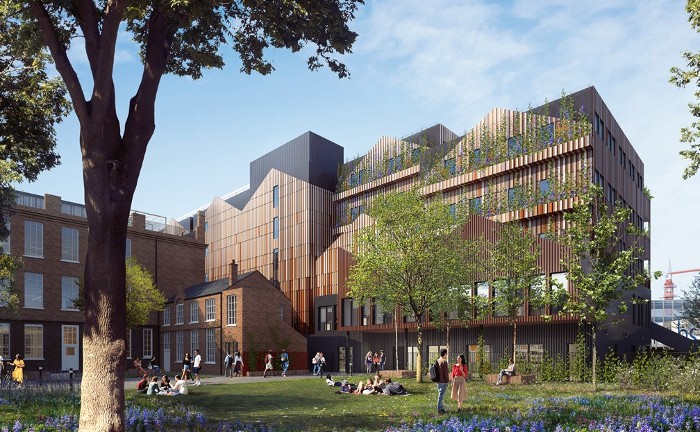 A new Construction Skills Centre, with space for up to 150 students, will be a key part of the HS2 temporary site office and welfare facility recently approved by Camden Council.
HS2 construction partner Mace Dragados will install a temporary, modular building incorporating the Construction Skills Centre on the playground area of the former Maria Fidelis School on North Gower Street.
The Construction Skills Centre will be run by Camden Council and will house a range of technical equipment as well as workshop spaces, an IT room and classrooms. The current skills centre in Kings Cross will relocate here once the site is open.
Jackie Duncan, Stakeholder and Communities Director at Mace Dragados, said, "Having the Construction Skills Centre located within the building will enable us to develop close links with students and staff and provide opportunities for us to share our skills and experience in the construction sector."
The final design of the temporary building's exterior was developed in response to feedback from the local community and will be built in 2022.
Click here for more information.